Summer 'brain drain' worse for poor kids – Schools of Thought - CNN.com Blogs
: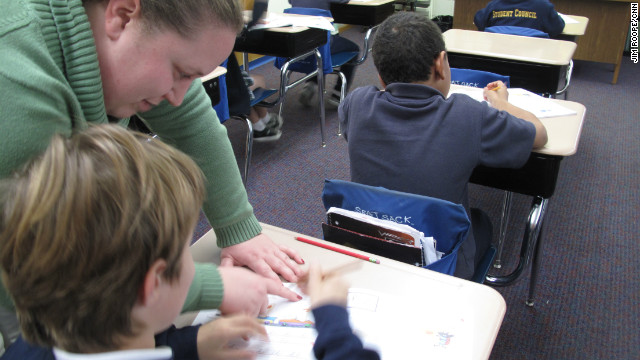 Some call it 'the summer slide.' Some call it 'the summer brain drain.' But whatever you call it, summer learning loss is a real phenomenon that has plagued students since summer vacations began.
Fourth-grade teacher Marian Valdez says that much of what kids learned in the 3rd grade they seem to forget over the summer.
Listen in as Jim Roope talks to teachers and students about summer:

"We spend the first couple of months, especially in math, reviewing, going back over the facts, time tests, those kinds of things," said Valdez, who teaches at Washington Elementary in Los Angeles.