My View: Let preschoolers, kindergartners play to learn – Schools of Thought - CNN.com Blogs
My View: Let preschoolers, kindergartners play to learn – Schools of Thought - CNN.com Blogs
: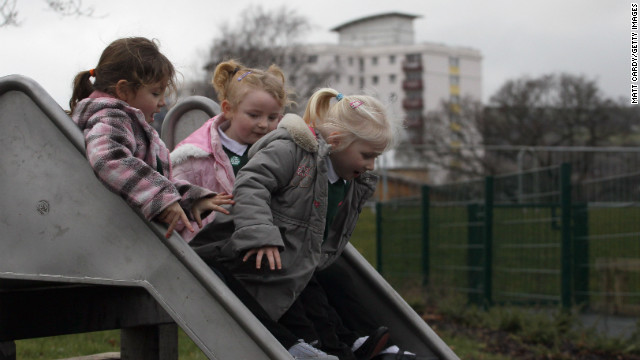 By Laurel Bongiorno, Special to CNN.
Editor's note: Professor Laurel Bongiorno is director of the master's degree program in early childhood education at Champlain College in Burlington, Vermont. She is working on a book on the value of play in early childhood development.
(CNN) - Young children, ages 3 to 5, learn through play at home. It's easy to observe.
But then preschool and kindergarten arrive all of a sudden, and children in today's school environment are often subjected to scripted lessons and direct instruction.
Whether it's classic theorists such as Jean Piaget or contemporary researchers such as David Elkind, there is general agreement that children learn through hands-on experience, through their play.
So why the disconnect? Why the pressure on teachers to "teach to the (standardized) test"? And why the misconception that testing addresses accountability? Studies show children are at their best during play, so shouldn't we observe and assess them during play?