Maintaining Content Standards in a Digital World -- THE Journal
Maintaining Content Standards in a Digital World -- THE Journal
: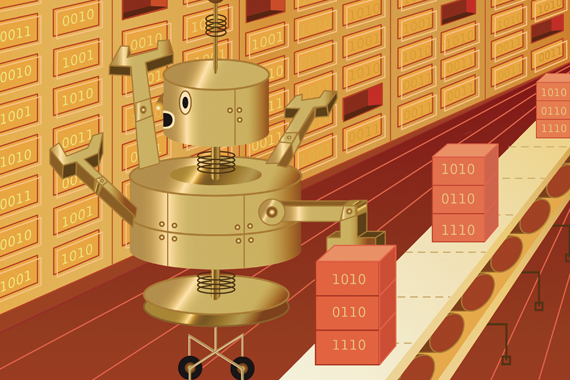 Even though non-print-based learning objects have been in the classroom for years, the shift to digital content has gotten more attention lately. One development that's made the difference is the Apple initiative to introduce its iBooks textbooks for iPads, generating a notable amount of buzz. That and President Obama's announcement that he believes every student in every state should have an all-digital curriculum by 2017. The US Department of Education and the Federal Communications Commission have jointly issued a "
playbook
" to help guide district efforts to prepare for that transition. Florida already has committed to going all digital by 2015, while San Diego has distributed 78,000 digital textbooks to its students.
That's why it should surprise nobody who's looking for signs of the arrival of a digital revolution that the
Vail School District
(AZ)--a tiny rural district southeast of Tucson with 10,000 residents, two grocery stores, and no bookstores--is part of an advance charge to stop buying textbooks for its students. Vail's grand vision, called
Beyond Textbooks
(BT), began nearly five years ago with a goal of shifting to the use of open educational resources--digital content--in all of its classrooms. But it's grown into far more than that.
Today, nearly 50 other districts in the state have teamed up with BT as paid partners to gain professional development and access its wiki-based repository, which includes lesson plans, quizzes, interactive web links, ideas, presentations, and other digital matter. (In fact, the work won the Vail district the 2011 Sylvia Charp Award from the International Society for Technology in Education and THE Journal.)