The day Bill Gates came to our school | Teacher Network Blog | Guardian Professional
The day Bill Gates came to our school | Teacher Network Blog | Guardian Professional
:
How the speakers for schools programme matched our inner city comp with the Microsoft billionaire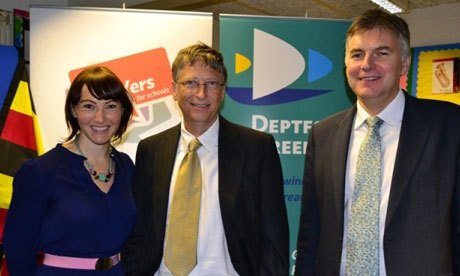 I will always remember Wednesday 25th January 2012 as the day
Deptford Green
welcomed American business magnate, billionaire, philanthropist and author,
Mr Bill Gates
to the school.
I applied to the charity
Speakers for Schools
when I saw it advertised somewhere. Sending off my form, my one request being "please don't send us a boring, stuffy professor who doesn't know how to speak to teenagers," I forgot all about it. In my Christmas holidays I received a call saying that to launch the scheme, they want to match up the unlikeliest pairing of a world famous speaker with an inner city London comprehensive.