The rise of 'glocal' students and transnational education | Higher Education Network | Guardian Professional
The rise of 'glocal' students and transnational education | Higher Education Network | Guardian Professional
:
Institutions should seize the opportunity to engage with those who seek an international education but want to stay local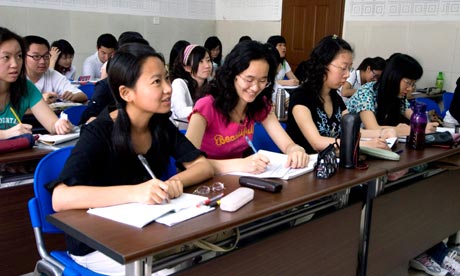 Nearly 100 million people will enter the consumer class (annual income of more than $5,000) by 2015 in six south-east Asian countries (Indonesia, Malaysia, the Philippines, Singapore, Thailand and Vietnam), according to a
report by the Boston Consulting Group
. Another
report by the McKinsey Global Institute
asserts that between 2005 and 2025, China and India will see their aggregate urban consumption increase seven-fold and six-fold, respectively.
This growing consumer class in Asia will expand a new segment of students who are willing to pay for a global educational experience while staying in their home country or region. I call this segment "glocals"– global aspirations with local experiences.