Google's Chromebook set to transform how we think about computers | Technology | The Observer
:
"With its promise of hassle-free computing, Chromebook marks a radical departure for the search giant
John Naughton; The Observer, Sunday 5 June 2011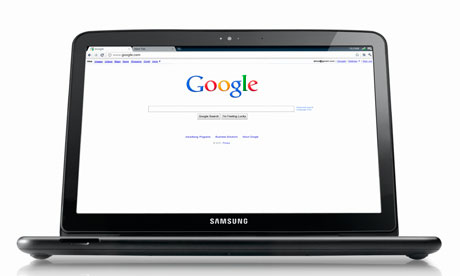 Google's Chromebook enables the browser to do the work, promsing hassle-free computing.
On 15 June, Google will officially take the next step on its road to global domination. From that day onwards, online shoppers will be able to buy the Google Chromebook, a device that the search giant hopes will change the way we think about computers – and in the process rain on the parades of Apple and Microsoft."