Rise and rise of student entrepreneurs | Money | The Guardian
Rise and rise of student entrepreneurs | Money | The Guardian
: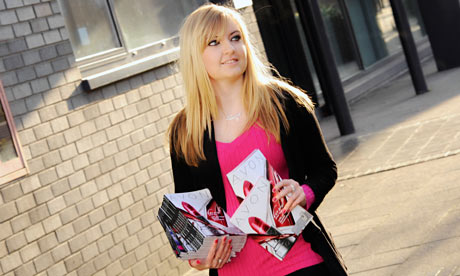 Lauren Moulsley, 19, bought an Avon franchise on her 18th birthday
James Moseley was in his second year studying maths and computer science at Oxford University when he decided to put his academic knowledge to practical use and set up his own business. In two years his one-man consultancy, which enabled companies to measure the performance of their brand, made a net profit of £30,000.
Moseley, 23, is one of a growing number of students to experiment with entrepreneurship, partly to protect themselves against a shrinking jobs market and partly to help meet the soaring expense of university.